Leadership, Service, And Collaboration

---
Teaching as leadership
The single most important thing I've learned as an educator is that in order to make a difference and to be a true classroom leader, I need to build relationships with my students, colleagues, and the supporting community.
"Teaching as Leadership" is a phrase (and philosophy of teaching) coined by the Teach for America (TFA) organization, with whom I served from 2000-2002 as a high school educator in south central, Los Angeles at Locke High School, in addition to serving in various capacities over the last decade. When I joined TFA I had my graduate degree and had already been teaching for several years, unlike many of my TFA peers who had just graduated from college without ever stepping foot in the classroom. I was familiar with how to manage a classroom, how to write a lesson plan, how to motivate students, and more. Still, one of the cornerstones of my TFA training that enriched and forever altered my teaching practices and the way I think about myself as an educator, colleague, and activist, is the measurable practice of "Teaching as Leadership." In the classroom, Teaching as Leadership (or TAL) looks like this:
Clear, well-communicated, big goals for students
Collaboration between stakeholders to achieve big goals (other teachers, administrators, family)
Purposeful lesson planning with expert, practiced execution
Continuously increase effectiveness using data to drive actions and professional learning
Work relentlessly by persisting in the face of challenges and widening my locus of control
Every student needs a champion.

In the classroom I consistently work towards mastery of the above outcomes and I seek out feedback and support from my peers and my students in an effort to develop strong relationships built on mutual trust and respect. I attempt to apply this same frame of mind to my presence as a leader, collaborator, and colleague as well. To that end, I try in all of my endeavors to practice a leadership-oriented frame of thinking by deemphasizing my own ego and personal desires and instead looking at the bigger vision that I and my colleagues might have for ourselves and our students, and then determining with my peers how best to marshall our collaborative efforts towards the completion of our goals. I try to offer my expertise and service whenever I can, and I practice using a mindful, supportive presence with my colleagues and administrators. This doesn't mean that I don't champion causes I believe in or that I don't take on leadership roles that require me to make tough decisions. Instead, it means that I listen to the concerns and the goals of my colleagues and I try to take purposeful, collaborative action in my workplace. I make suggestions, develop and then deliver creative ideas and projects, organize activities and interactions to increase the shared effectiveness of myself and my colleagues, and when warranted, I passionately advocate for programs, ideas, people, and organizations that I believe in.

The artifacts shared speak to my desire to infuse my workplace interactions with a "Teaching as Leadership" mindset rooted in building strong relationships and in championing my students and my colleagues.



Powered by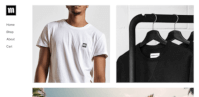 Create your own unique website with customizable templates.