Sabbatical Projects 2014-2015
Sabbatical Awarded by Pasadena City College, 2014-15


---
Statement of Benefit of the Research to Me, My Students, and the College:
Mission Critical Priorities
:
A: Student Success, Equity, and Access:
A2.2 Develop more hybrid and online courses;

A3: Place special emphasis on underperforming students and close the achievement gap for African Americans and Latinos;
B: Professional Development:
B1.1 Provide all faculty, staff and managers with the training needed to work effectively with underprepared students;




B2.1: Provide professional development opportunities of faculty, staff, and managers to learn about new trends and effective practices;
C: Technology:
C2.1 Enhance and grow distance learning programs, hybrid and online courses;
D: Pathways:
D2. Develop cohort pathways to ensure program and course series are aligned in a logical sequence for efficient completion;

D2.4.: Guarantee timely progression through degree and certificate programs;

D3: Engage in partnerships with four-year institutions to facilitate articulation and transfer;

D4.1.: Adjust curricula to prepare students for success in a global and multicultural society.



Primary Projects Proposals:


English 400: English Essentials STACC Curriculum Development
Project Mentors: Mike Rose, University of Southern California, and Sugie Goen Salter, San Francisco State University
Secondary Projects Proposals:


Introduction to Creative Writing Textbook utilizing The Kenyon Review & Poetry Archives from the Arizona State University Poetry Center
Project Mentor: Dr. Andrew Grace, Visiting Professor, Kenyon College
Personal Curriculum Revision for English 53: Interpreting Poetry and English 8: Poetry Writing
Project Mentor: Tyler Meier, Arizona Poetry Center
Powered by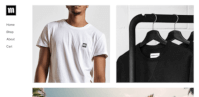 Create your own unique website with customizable templates.