ENGLISH 508 : Poetry with Dr. Lauri Ramey
ENGLISH 508: Poetry Seminar
Catalogue Description
Advanced workshop in writing poetry. 4 units. In-class critiques by students and instructor. May be repeated for a maximum of 12 units.
COURSE LEARNING OBJECTIVES (From the Syllabus by Dr. Lauri Ramey)
1. To help Students develop an increasingly sophisticated understanding of the concepts and practices of poetry and poetics.
2. To enable students to gain greater awareness of their own strengths, areas for development, and particular literary skills, and put that knowledge to use.
3. To encourage students to move increasingly towards self-determination in their writing projects, and take greater responsibility for the formulation and implementation of them.
4. To recognize ways in which this genre's past continue to evolve in the present.
5. To gain exposure to contemporary concepts and practices in poetry and poetics through special events and recent examples.
​6. To appreciate poetry writing in the context of society and culture, and in relation to the study of literature.
Powered by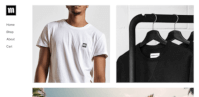 Create your own unique website with customizable templates.