ENGLISh 508
​Course Activities and Artifacts
---
Course Activities

Kirsten Ogden with poet Jimmy Santiago Baca at the Pasadena City College Borders of Diversity Conference where Baca gave a keynote address on the importance of identity awareness and compassion as a prerequisite for a creative life. Kirsten's Students introduced the poet and presented scholarly poster presentations developed after reading his memoirs A Place to Stand and Working in the Dark, and his poetry collections Winter Poems along the Rio Grande and Spring Poems along the Rio Grande.
​Photo Credit: Kirsten Ogden, 2016

---

Course Learning Outcomes

At the end of this course, students will have:
1. Completed a number of specified poetry writing tasks, demonstrating increased mastery of technique, knowledge of poetic forms and compositional methods, and a clear sense of purpose which they are able to articulate.
2. Engaged in acts of self-reflection through the process of revision, and begun to gain a demonstrable level of mastery in editing their own work.
3. Progressed in their ability to function effectively as a group member in assessing the work of their peers, accepting constructive feedback, and assuming leadership, s well as showing respect for the ideas of others.
4. Demonstrated the motivation and discipline to produce the independent work required of a serious writer.
5. Given and received critical feedback on their writing during the workshop component of the class, and incorporated feedback as appropriate into successive drafts of their poems.
6. Completed subsequent drafts, and self-reflective critical commentary into a portfolio, which is skillfully and thoughtfully edited.
Click here to download files for an enlarged view.
Powered by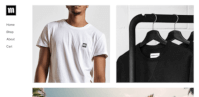 Create your own unique website with customizable templates.