CalState Los Angeles Course Work
Why an M.A. in English?
Even though I have a BA, MFA, and a PhD, I constantly strive to better myself and to keep abreast of the latest trends for my research, teaching, and creative pursuits. This is why I've decided to earn a second Master's degree focusing in English at California State University Los Angeles. My BA is an interdisciplinary major, my MFA is in Creative Writing, and my Phd is in Theater, so I wanted to get a degree that focused further on Literature and Literary Theory.

I chose CSULA because of its rigorous admissions to its graduate program and for its excellent teachers and renowned Poetry Center. While I am well-versed in Literature, Creative Writing, and Composition, I wanted to further strengthen and expand my expertise in more areas of Literature study. There is always new research in rhetoric and composition as well, and I want to stay updated in all areas of writing and literature instruction. Learning in a classroom setting with other like-minded peers enables me to continue my pursuit of knowledge and excellence so that I can be the best teacher, scholar, and creative writer that I can be.

PROGRAM DESCRIPTION FROM THE CSULA WEBSITE

PROGRAM DESCRIPTION

The Master of Arts degree in English provides opportunities for advanced study in literature, criticism, language, creative writing, and composition and rhetoric. The program is designed for students planning to teach in a community college or to enter a doctoral program; for students seeking to develop their skills as creative writers, to teach creative writing, or to pursue careers in the media or other areas where a combination of creative ability, communication skills, and critical faculties may be particularly valuable; or for students planning to teach writing at the school, community college, or university level, to work as professional writing consultants.

URL: http://www.calstatela.edu/graduatestudies/english-ma
Powered by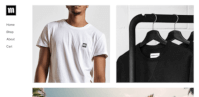 Create your own unique website with customizable templates.