Dr. Ogden spent her early childhood in Honolulu, Hawai'i before moving to the Bay Area. She's spent almost every summer of her life traveling to southeast Louisiana where her paternal family resides. She earned her Associate Arts degree from Skyline Community College, and completed her Bachelor of Arts degree from San Francisco State University with an interdisciplinary major in English, Creative Writing, Theater, and Psychology, with a special concentration in African and African American Diaspora. Her Master of Fine Arts degree is in Creative Writing and American Literature, which she earned from the University of Alaska at Fairbanks. Her MFA thesis was a mixed-genre novel,
Earthquake Weather.
Dr. Ogden's Phd
is in Theater History, Literature, and Dramatic Criticism from Louisiana State University with a special concentration in Women & Gender Studies and focused course work in Playwriting, Serbian-Croatian Literature & Performance, Solo-Performance, Indigenous drama (including the African diaspora and the work of Wole Soyinka), and early american drama under Billy J. Harbin, completing papers on the development of the new American identity in early American drama. Her dissertation was directed by playwright and contemporary theatre scholar Les Wade, with Independent Study courses directed by playwright and African Diaspora scholar Femi Euba, and Nation-hood and Identity scholar Leigh Clemons.
As a composition specialist, Dr. Ogden focuses on helping students develop a foundational set of writing skills from which they can write personal, professional, and academic prose for a variety of audiences and purposes. Her primary goal is to guide students in the development of what she calls their "authentic" voices using Peter Elbow's freewriting pedagogy as a foundational practice. As a literature and creative writing instructor, Dr. Ogden works from an historiographical and genre-less foundation, inviting students to locate themselves in the context of what they're reading and composing, and encouraging students to examine and analyze factors influencing the context of literature compositions, theoretical philosophies, and the development of genres in the post-post modern and contemporary era. Many of Dr. Ogden's students have gone on to publish or present their literary and creative compositions at student conferences and in regional and national literary journals, as well as attending MFA and Phd programs in Creative Writing and English.
As a writer, director, essayist, poet, performance writer and teacher, Dr. Ogden often develops cross-disciplinary projects that bridge her creative and scholarly pursuits.
Her work
has appeared in national literary journals, and her plays and performance adaptations have been staged at many university and community venues. She's studied solo performance in workshops with Dan Kwong and Denise Uyehara, and her professional acting and performance pursuits have been informed by her studies at San Francisco's American Conservatory Theater Academy and Los Angeles's famed Meisner school, The Actor's Bootcamp. She is an alumnus of Teach for America and has worked as a Curriculum Specialist and Corps Member Advisor at TFA Summer Training Institutes for new teachers. Professor Ogden additionally works with the Kenyon Review Young Writers program each summer in Gambier, Ohio where she has served as Gambier's poet laureate and was named a Peter Taylor Poetry Fellow for the Kenyon Review Writers Workshops. She has served as 2-time judge for the Flannery O'Connor Short Fiction Prize under award-winning author Nancy Zafris.
Prior to her tenure at Pasadena City College, Dr. Ogden was Director of Writing Programs at the University of La Verne. While there, she served as editor and transitioned the student literary publication, Prism, into the nationally-respected literary journal,
Prism Review.
Additionally, she developed the core curriculum for an interdisciplinary BA in Creative Writing, and redesigned the basic skills program at ULV to focus on acceleration. She also worked with the General Education committee to develop new student learning outcomes and assessment strategies, and pioneered early courses in ULV's online program. She also taught interdisciplinary courses in the Honors program, including American Vernacular and Music Journalism, and collaborated with faculty on the Women, Gender & Sexuality Studies BA, developing an international scholar and artists conference that ran for 3 consecutive years on the campus. Additionally, Professor Ogden collaborated with Professor Jane Dibbell in the theater department on several programs and courses, including the development of a Play Analysis course, the adaptation of student poems to full theatrical production, and directing the first production of Eve Ensler's
The Vagina Monologues
at the Jane Dibbell Cabaret theater. That show is now an annual, fund-raising tradition for female theater students at La Verne, and an ongoing, all-female production at the college.
Transitioning to a position at Pasadena City College was a welcome opportunity after her experience at ULV. Dr. Ogden believes deeply in educational equity and social justice, and wanted to contribute in a meaningful way to eradicating educational inequity. As a working-class kid and the first person in her family to attend and graduate from college, Dr. Ogden experienced the challenges and difficulties that many of today's working community college students face. It was her own experiences as a student at Skyline Community College that encouraged her application to PCC. In her time at Pasadena City College, Dr. Ogden has served on the General Education Outcomes Faculty Committee, helped to develop and pilot the early curriculum for PCC's award-winning College 1-Pathways program, co-spearheaded the English Division's distance education program with fellow colleagues, completed training in Reading Apprenticeship, co-chaired the development of the Stretch-Accelerated Composition program curriculum (STACC) which was an early pioneer of open-enrollment acceleration, and most recently she has graduated from the WASC - Assessment Leadership Academy, using those skills at PCC as Faculty Assessment Coach on the PCC Assessment Committee. Dr. Ogden has recently returned to college at CSULA to pursue an additional Masters degree and to enhance her expertise in LGBTQ literatures and Modern Literatures. Dr. Ogden is a proponent of mindfulness in the classroom, and is an avid Bikram Yoga practitioner.
---
Powered by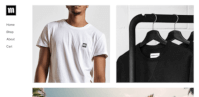 Create your own unique website with customizable templates.